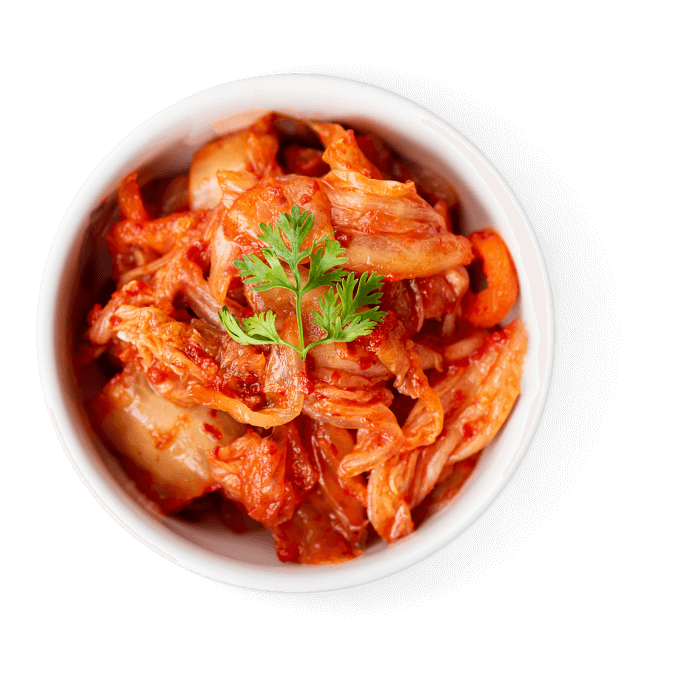 Kimchi
Kimchi is a representative traditional Korean dish of salted and fermented vegetables with various seasonings. The most common ones are garlic, ginger, chili peppers, salt, and fish sauce. But the endless combinations give a range of flavour – sweet, sour, salty, and spicy – and incredible health benefits!
Health benefits of Kimchi
Supports immune system function

Kimchi contains probiotic lactic acid bacteria (LAB) thatresearchers found may supportand strengthen the immune system.
May prevent cancer

According to an epidemiological study, cabbage – a common ingredient of Kimchi is highly effective in preventing stomach cancer and colon cancer with its richness in dietary fibre.
Could slow down aging

Chronic inflammation is linked to the acceleration of the aging process. Kimchi is rich in antioxidants, which are known to help stabilise damaged cells and reduce inflammation.
Improves digestion

Kimchi is the key if you struggle with digestive issues like constipation or indigestion. Its high fibre and beneficial probiotic bacteria will ensure a healthy digestive flow.